Playing Around with Low Shutter Speeds
03/27/2015 19:50
Every now and then I will pick up my camera and start messing around with the settings and try to something new about it. One of the things that I just recently learned is that it is actually capable of having a lower shutter setting than 1. I had always assumed that 1 is where my particular camera ended. What I didn't know is that it was actually capable of having the shutter set at 30". So what exactly does a 30" shutter setting mean? It means that the camera shutter will stay open for a full thirty seconds.
When I learned this I instantly considered all of the possibilities that now lay at my fingertips. I could now attempt light painting, photograph the stars, make light trail and star trail photos, and even photograph lightning! I began immediately. I started with light painting. Below was the result when I tried to write 'Junior'.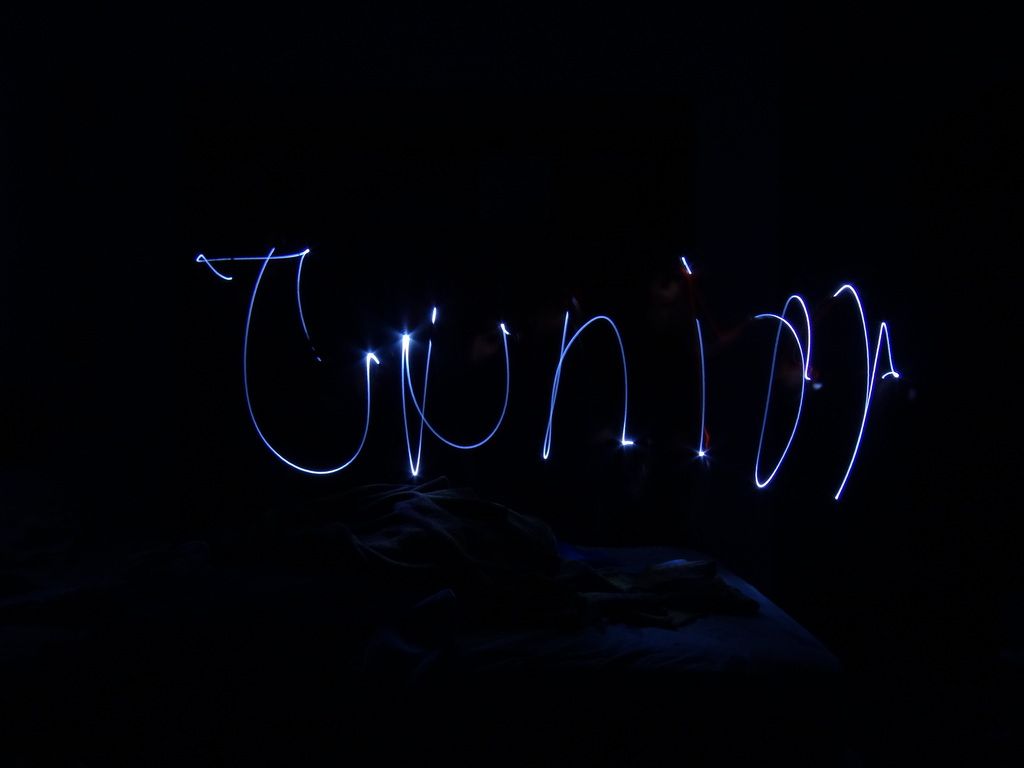 My first attempt at light painting
The hardest part is that you have to write the word backwards making each letter backwards, also. As you can see, I did good except for on the 'J' and 'U', which are backwards. I guess I could always just write a word normally and flip the image digitally. Anyways, I had quite a bit of fun with my first attempt in 'light painting'.
After I had finished with the above, I went outside to set up a night shot of the stars. I decided to place them above a barn. I must say that I was quite pleased with my attempt. Below is the result: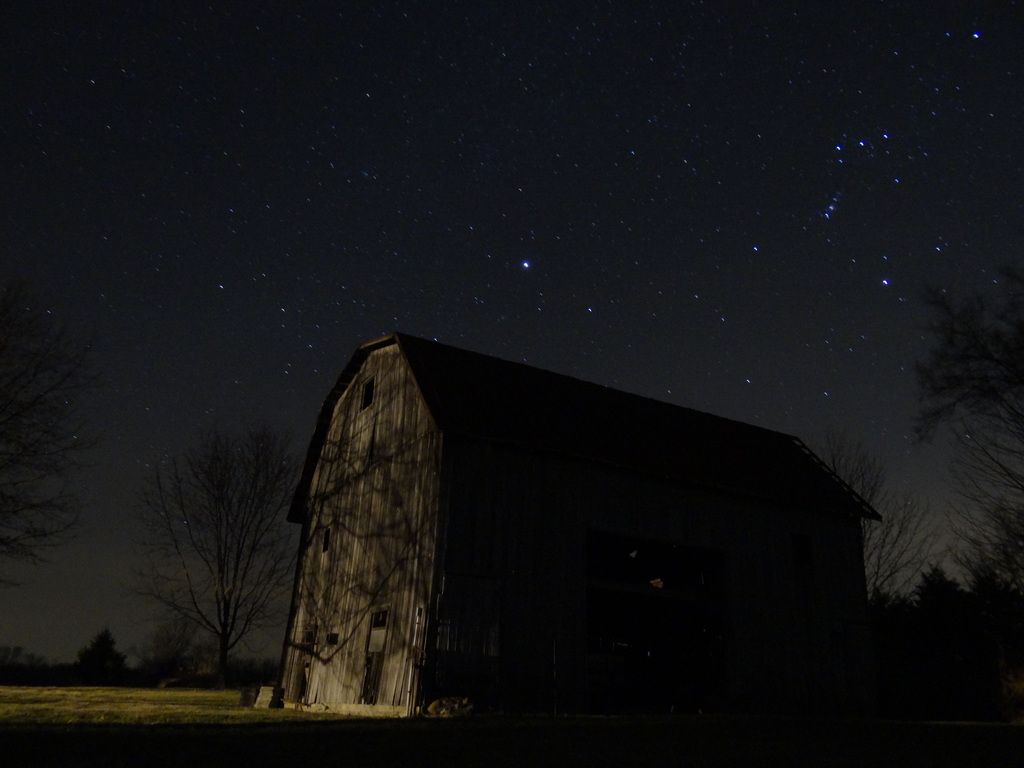 My first attempt at night photography
So, what is your camera capable of? Find out and have fun.